The factory at wedgewood park | nashville, tennessee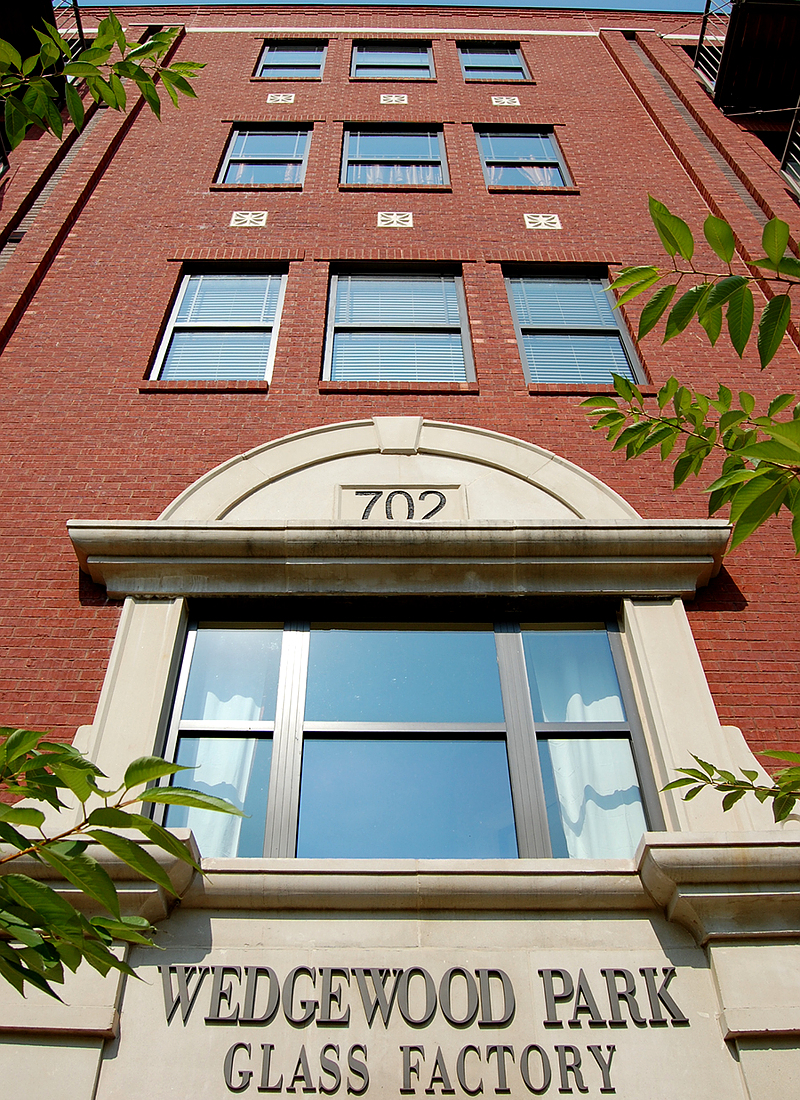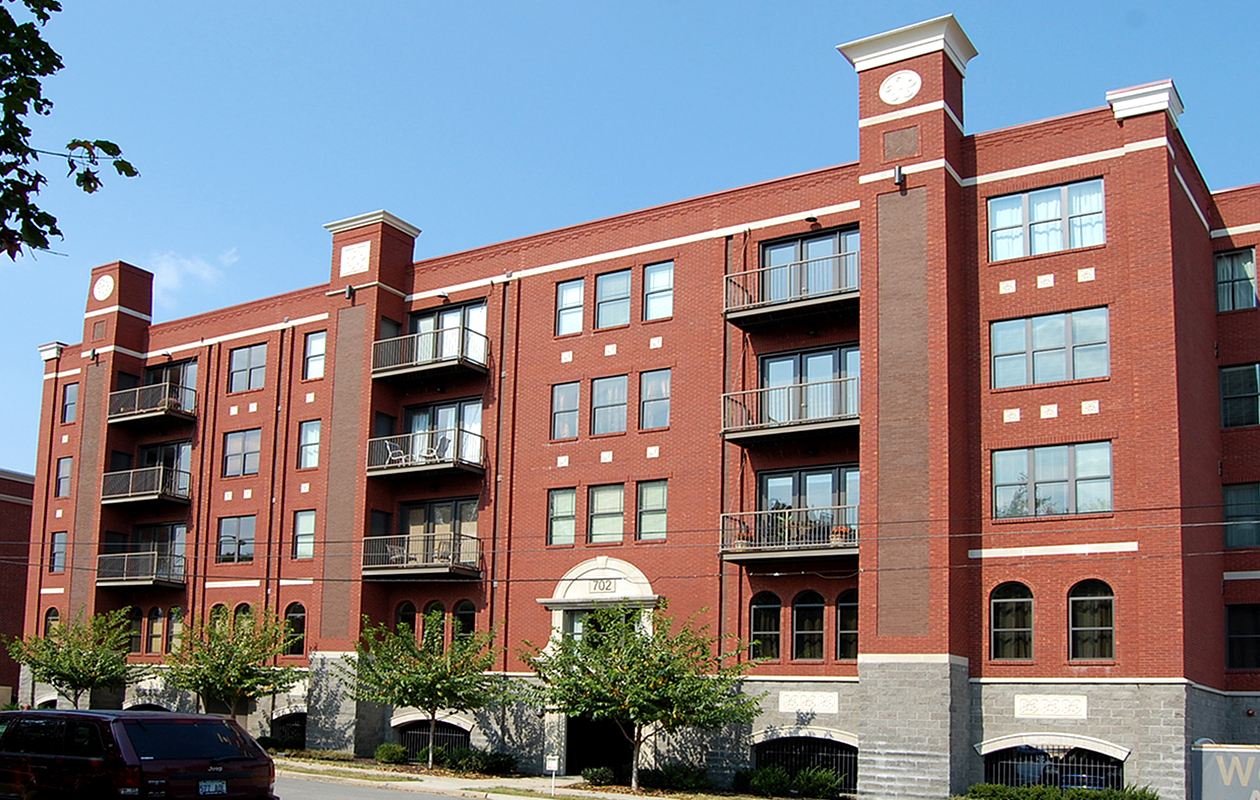 The Factory at Wedgewood Park • Nashville
The Factory at Wedgewood Park is a 5-story mid-priced urban condominium project. At the owner's request the facade was designed to be reminiscent of a turn-of-the-century industrial building.
The parking level is screened by a bold masonry base punctuated by large concrete arches. Above the parking level rise four floors of flats. Unit sizes range from 935 square feet to 1,400 square feet. Each living unit features a balcony suspended from heavy metal cables.
This building represents the third of a 5-phase project which occupies a complete city block.
Additional Multi-family, Hospitality, Single Family Projects
MDHA Neighborhood Housing ∙ Nashville, Tennessee
West End Circle ∙ Nashville, Tennessee
The Regent Building ∙ Nashville, Tennessee
General's Retreat ∙ Franklin, Tennessee
Wedgewood Park, Phase III ∙ Nashville, Tennessee
Villas at Kensington, Phase I ∙ Lebanon, Tennessee
Lakes of Bellevue ∙ Nashville, Tennessee
Alan Estates ∙ Hermitage, Tennessee
Briley Parkway Gardens ∙ Nashville, Tennessee
Tranquility ∙ Camden, Tennessee
Rio Vista Apartments ∙ Madison, Tennessee
East Gate Apartments ∙ Tullahoma, Tennessee
Warrior Apartments ∙ Murfreesboro, Tennessee
Bedford Manor Apartments ∙ Nashville, Tennessee
Urban Manor East Apartments ∙ Nashville, Tennessee
Shirley-Porter Residence Addition ∙ Nashville, Tennessee
Bolden Residence, Renovation ∙ Nashville, Tennessee
Hofstetter Residence ∙ Nashville, Tennessee
Grissim Residence Addition ∙ Lebanon, Tennessee
Sadler Duplexes Renovations ∙ Nashvillev
Beaty Residence ∙ Gallatin, Tennessee
Cherry Residence Addition ∙ Mt. Juliet, Tennessee
Todd Residence ∙ High Point, North Carolina
Lapidus Residence ∙ Nashville, Tennessee
Greer Residence ∙ Murfreesboro, Tennessee
Johnson Chapel Road Residence ∙ Brentwood, Tennessee
Shirley-Porter Residence ∙ Belle Meade, Tennessee
Rollins Residence ∙ Nashville, Tennessee
Little Residence ∙ Nashville, Tennessee
Crabtree Residence ∙ Fayetteville, Tennessee
Shae Residence ∙ Nashville, Tennessee
Miles Residence ∙ Nashville, Tennessee
Jenkins Residence ∙ Nashville, Tennessee
Smith Hall Complex Renovations – MTSU ∙ Murfreesboro,Tennessee
Econo Lodge Motor Hotel ∙ Nashville, Tennessee
Comfort Inn ∙ Nashville, Tennessee
Comfort Inn ∙ Lebanon, Tennessee